Portable Oil Caddy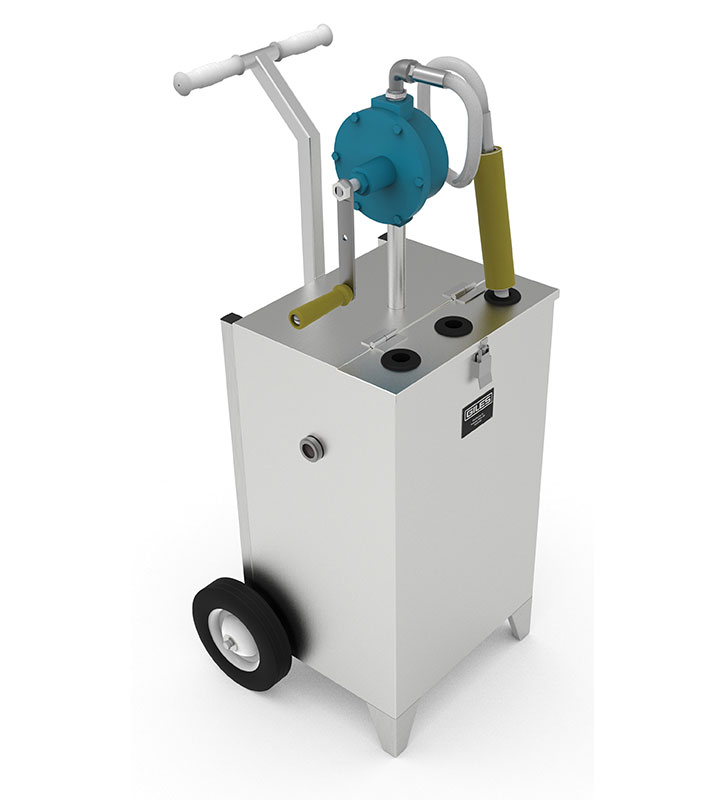 GOC
The Giles Portable Oil Caddy is a durable, sturdy, container for safely handling waste cooking oil. Pump used cooking oil from the fryer directly into the welded stainless steel tank of the Oil Caddy for easy transport to a recycle location for disposal. The perfect way to handle waste oil.
Oil capacity of 80 lbs. … approximately two medium-size fryers.
Manual rotary Pump … easily handles fairly clean, warm oil, either fresh or used. Pump operates in either direction for discharge from tank or reverse to provide suction at the hose Wand.
No electrical outlet or cumbersome extension cords are needed.
Large 8" wheels provide easy maneuverability.