Landing Table (Dump Station)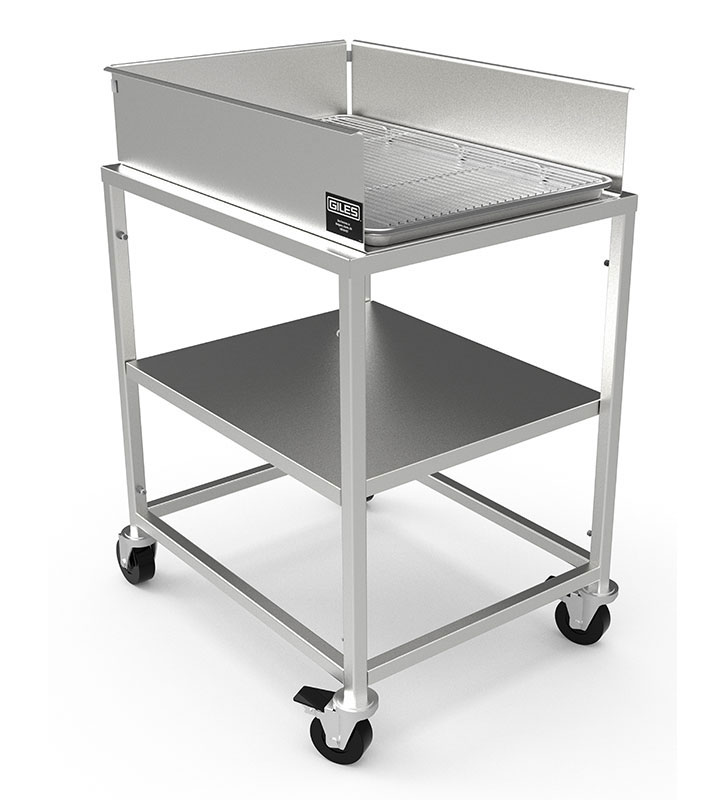 LT-3
With the Giles Portable Landing Table, you have a versatile worktable/cart combination that can not only is a portable dumping station for cooked products from the fryer, but also can conveniently provide extra workspace for your food service operation.
Portable dumping station. Removable, open-front Holding Pan for easy loading and unloading of cooked product. Accommodates an 18" x 26" Sheet Pan and a Glazing Screen is provided to aid with product drainage. Remove Pan to convert to rolling cart.
Roll directly to fryer for receiving cooked product, then immediately transport hot food to
Standard removable Center Shelf, easily lifts off.
Optional Side Racks are available … six (6) levels, each will accept an 18" x 26" Sheet Pan. Creates additional storage space for supplies, pans, utensils, etc.
3-1/2" durable, locking casters provide easy mobility … when locked the LT-3 becomes stable worktable.
All stainless steel construction … easily disassembled without tools for cleaning.